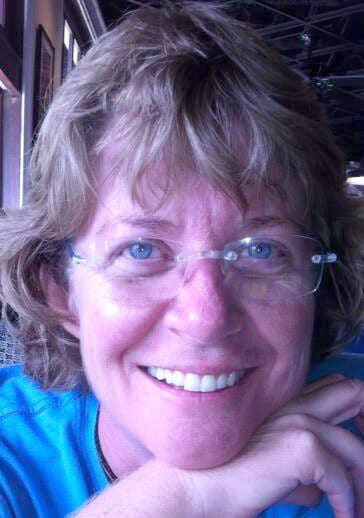 Dr. Duffy's Story - Our Path to Natural Healing and CBD
February 24, 2017 was the day our lives changed because of one word, Cancer. Here is my story.
I have been a practicing Physical Therapist in the greater Orlando area for over 25 years. I completed my Doctorate of Physical Therapy in 2016. Over a 10 year period I have had four surgeries to remove reoccurring non cancerous tumors from my left breast region, the fifth surgery indicated a large cancerous tumor called Liposarcoma. Unfortunately the surgeon was not able to remove the entire tumor. The day I received the surgeon's call to come in to her office was the beginning of my fight with cancer and my education to find an alternative treatment.
Over the past 25 years, I have treated thousands of patients, including patients battling cancer and receiving chemotherapy, radiation and radical surgery. The suffering incurred due to the side effects of these procedures is what made me decide a long time ago that I would never take the chemotherapy or radiation route. Also, I found that years later some of those same patients that underwent traditional cancer treatments ended up with more aggressive cancers.
The emotional stress this cancer diagnosis took on me and my loved ones was immeasurable. We were in shock, we cried, we were numb and angry. After working through all the emotions, we decided to find out more about this diagnosis. We are firm believers that knowledge is power and I have always done my own research. Thankfully, having recently completed my doctorate, which enhanced my research skills and sharpened my critical thinking skills, I was extremely prepared for the detailed research required. The first discovery was learning my particular cancer does not respond to chemotherapy, additionally, there is only a 2-5% chance that radiation may benefit, so that reaffirmed my original thought of finding non-traditional options. There was still the radical surgery option, which my Sarcoma surgeon described in haunting detail. Removing a large quadrant of my body, combined with reconstruction using sections from my back muscles, was the third solution offered by modern medicine. In all, it would take two years of surgery, including reconstruction, this was not a realistic option for me.
I made the obligatory rounds to the various cancer specialists and listened to their treatment options and opinions, I questioned everything. For me, none of these traditional treatment options were acceptable. I knew there had to be something else, some other options, another path. When I asked my primary Oncologist about alternative medicine such as Cannabis, he brushed those possibilities aside. His response solidified what I already knew, it was up to me to find my own treatment path.
I have always been a proponent of legalizing cannabis. I read many articles about the health benefits such as slowing glaucoma and controlling seizures. I read research, watched videos and took online courses to learn everything I could. The more I learned, the more I realized a plant could be my answer, my cure.
The voters of Florida overwhelmingly passed to legalize medical cannabis so I applied for a medical cannabis card and started my journey with cannabis products. Honestly, I did not like the psychoactive effects of the THC and it was difficult figuring the proper dosage while continuing to function at my normal level. Initial dosage experiments were done on the weekends. During this time I went to the Oncologist for a follow up and through a CT scan we discovered the tumor had stopped growing. The scan showed I was mainly dealing with inflammation from the most recent surgery, no tumor growth. This was fantastic news, unbelievable, really. Again, I questioned my doctor about using Cannabis as a treatment since his hospital was awarded a $750,000 grant to research this plant. And, once again, he responded traditionally saying it helps with nausea, side effects of traditional treatments, that was it. I decided not to tell him about my own research project.
Continuing with my research, I found there is an ingredient in Cannabis and Hemp called CBD, cannabidiol. CBD has practically the same benefit as THC without the psychoactive side effects and it is legal in all 50 states because it contains less that 0.3% THC. I started looking for CBD products online and in vape shops. While I could find some CBD products, I was not satisfied with the amount of product information. I needed to know if the CBD was organic, grown in the USA, non-GMO, third party tested, and available in various forms. Since my search came up short, I started another journey. Creating our own CBD products with the detailed requirements listed above.
After months of searching, we found a farm that grows and processes hemp to the standards we were looking for. Additionally, they produce Zero THC products as well. Before we knew it, we were creating a new business and I was using heavier doses of CBD than THC. I use it internally by placing tincture drops under my tongue, and I also apply a cream externally directly to the skin over my tumor. Not only has my tumor not grown, but over the past several months, it has gotten smaller. I have another CT scan in a few months where we will measure the tumor and be able to compare it to the last scan to see how much it has decreased. I want to see the numbers!
As a practitioner, and a patient I understand when people receive serious diagnoses especially cancer, it is like getting hit by a truck. I have seen over and over patients blindly following modern medical advice without getting second opinions or doing their own research. I believe that all medical professionals want whats best for their patients, however, they only know what they know, or what they have been taught. To think outside of the box in modern medicine is not common enough, so it is up to us to decide what is best for our health and future. It is up to us to decide if the pharmaceutical companies have our health in mind or their profit. We need to wonder why pharmaceutical companies are fighting legalization of cannabis so hard. We need to look to nature to provide more cures. We are thrilled with what we have found with our research and now we want to share these wonderful products with you.
Does cannabis, hemp, THC and CBD cure? I can't legally provide an answer due to various laws. I would suggest that these products have never caused anyone's death or overdose. I have yet to find any contraindications, meaning they do not conflict with any current medications you may be taking. Modern medical research is lacking in this area due to restrictive laws, but in the meantime we can legally purchase CBD products in all 50 states, not only for our ailments, but also for prevention. I predict that in the near future individuals will look to these CBD products as an addition to their supplements and use them in their daily life, as we do.
This is my story, I still have a long way to go with cancer, however, I am confident I am headed in the right direction. If you have ailments or just want to keep your body in balance, I invite you to try our products. It's time to get back to nature and take back our health.
STAY IN THE KNOW! Sign-up for Dr. Duffy's Newsletter to get exclusive content and discounts.